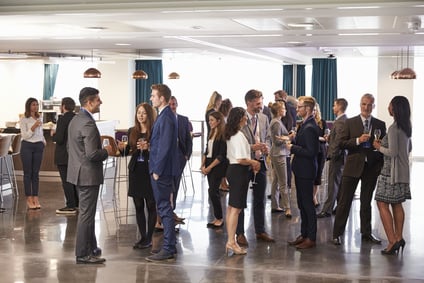 For the past two years, I've been serving as an advisory board member for DreamMaker Bath & Kitchen. This kitchen and bath remodeling franchise went through quite a bit of turmoil during the recession, but has really turned things around these past few years. One of the things the leadership team did to help get the company back on solid ground, was to set up an advisory board.
On the blog, we've covered the eight primary benefits of having a board, but I've come to realize through my participation on this board that there is one more we haven't yet discussed: building trust. It's something the DreamMaker team does remarkably well - and all it took was one simple idea: to tie in their advisory board meetings with the company's annual convention.
The way it works is this: the board members meet in the afternoon on the day before the event, have dinner together that night, and then everyone is invited to attend the convention the following day. These company events provide great opportunities to learn about the business from the inside by giving us a first-hand look at the organization and the people responsible for its success. For the leadership team, it's an act of transparency to let us get so close - if there's any issues in the brand, they'll likely float to the surface during those few days. Yet (as the DreamMaker team realizes), it also makes us much more valuable members of the board. Our attendance gives us a chance to see the business for what it really is - so that we can work even harder in the coming months to address any weak spots identified during the event.
The benefits go beyond our education, however.
For the franchisees, it takes some of the mystique away from the board by showing that we really do exist - and that the corporate team has enough trust in us and our decision-making skills to invite us in to the company. It also shows that I and the other board members care enough about the brand to learn as much as we can about the system and spend time getting to know the franchisees responsible for its success.
All together, it builds confidence in the board: and helps the franchisees expect bigger things from both the organization and themselves!
If you have an advisory board, I urge you to consider inviting its members to your next company event. If you don't have a board, but are curious about the benefits it may have for your company, please reach out. We'll have a quick chat about your business and how I might be able to help.