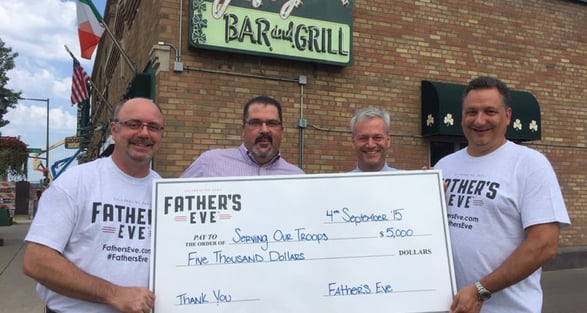 Last month I sat down with the Senior Vice President of Development at Wray Executive Search, Rebecca Patt. Rebecca asked me to discuss both the current state of franchising and my role as the founder of Fathers Eve for her monthly Executive Chat column.
Slow and Steady Growth
As I shared with Rebecca, one of the biggest opportunities I'm seeing in the franchise space right now is systems that deliver services and new technologies. The success of these businesses has led to even greater opportunities for those interested in franchising - the difficult part is choosing the right one! If you're interested in purchasing a franchise, this makes it important that you take your time and do your homework. Although it can be easy to get caught up in the excitement, you'll be setting yourself up for the best chance of success if you think through your options carefully instead of rushing into making a decision.
Then once you've made a decision? Maintain that slow pace and take the time to really learn both the business and the art of franchising. As we discussed in an earlier blog on Economic Darwinism, it isn't the franchisees who try and sprint to the top who are typically most successful - it's those who make decisions methodically and take the time to evolve and adapt to meet their business' changing needs.
The Growth of Fathers Eve
Something else Rebecca and I discussed was the growth of Fathers Eve. Although we're now on the heels of our sixth annual event, it's a project that I haven't yet discussed on the blog. Held each year on the night before Father's Day, the event aims to celebrate dads by bringing them together in a casual setting for an evening of good food, good company and fun. More than a good time, the holiday is also about supporting dads - and empowering them to be the best fathers they can be.
The first Fathers Eve was held in my garage in 2012, and it has grown every year since. Last year, 42 cities hosted Fathers Eve events. This year, our goal is to bring Fathers Eve to 100 cities. In the past three years these events have raised over $27,000 for charity.
A big thank you to Rebecca for taking the time to speak with me about two of my biggest passions: franchising and fatherhood! You can read the full interview here: https://www.wraysearch.com/apr2018-executive-chat/