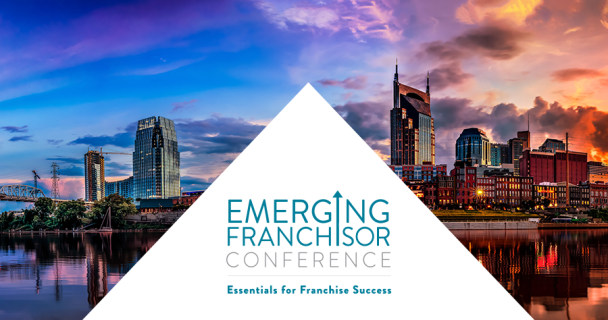 I just recently had the opportunity to volunteer my time and expertise at the annual 2019 IFA's Emerging Franchisor Conference in Nashville TN. I was invited to speak as a Board Of Directors Member at Sport Clips Haircuts, on a panel about boards. I sure had a lot of fun being able to share my experience and passion, and to meet many new franchisors and other professionals in the industry.
This being my first time attending this specific IFA conference, it appeared to have a great turnout of attendees with an audience of small and emerging brands looking at growing or starting up their franchising efforts. Some have already started franchising, with maybe a handful of units open, and then there were those that have not yet begun. Other people shared with me that this year's event had increased attendance, looks like it is picking up momentum.
EFC's panel on Advisory Boards
Where I was able to put my personal expertise to work was, of course, being a part of a panel in the session called, Building your Advisory Board: What No One Else Will Tell You But What You Really Need to Know. Our three-person panel of experts included Shannon Wilburn, Co-Founder/CEO of Just Between Friends, David Oppenheim, a franchise lawyer from Greenberg Traurig firm in NYC, and myself as a Board of Directors Member at Sport Clips Haircuts (Franchisor). We all brought many and various points to the session about boards, including the legal aspects of a board and the "nuts and bolts" of how to pull it together and make it work and valuable to a franchisor.
Shannon did a wonderful job of sharing her real-world experience, talking about setting up her own advisory board just two years ago, which I also serve on. She shared that when you really want to grow your business, you need that consistent and focused advice. You want an efficient way of getting that advice from people who can really know your business that you can trust and who can help you make better decisions.
With Shannon's personal perspective, sharing her own experience, it was clearly valuable information that the attendees really understood and appreciated. She's viewed as a very successful franchisor herself, I would agree that she's done it well and she's done a great job. Also, she did mention that she wished she had set up her advisory board earlier! There's no doubt people walked away with real-world understanding and thinking that having an advisory board makes sense for most brands and businesses wanting to grow.
From a legal standpoint, David shared the difference between a Board of Directors and Board of Advisors. He explained the different functions and benefits of each, and David shared more about how and why to have either in place for a specific brand. For this conference, our focus was primarily on Board of Advisors which is much less formal and less structured, these advisory boards do not vote, and they do not have fiduciary responsibility or liability exposure.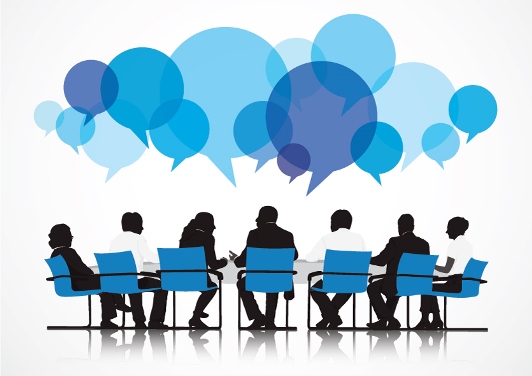 Best Practices of an Advisory Board
Last up, I shared my experience with ten years on Sport Clips Haircuts Board of Directors, and also the best practices of why, when, how and what to expect when setting up a board. A few points shared were:
Prepare yourself for the commitment and management of a board, take it seriously.

Set clear expectations for yourself as well as your board members.

A board is only as good as your level of engagement with it, it's not automatic.

Create updates, shared in advance, so your in-person meeting time focuses on the real issues not updates in operations, sales or financial. Come to the board meeting with everyone prepared to discuss real issues that need attention.

Pay a board member a minimum of $500 to $1,000 per meeting, for someone that will take your business seriously and provide you the help you really need. There may be different rates for different kinds of meetings, whether they are all day in-person or two hour phone meetings. Rates typically go up as the business size and complexity grows.

If you know the value of a board, over time you can get a lot of meaningful support and accountability, which can make a huge difference.

An advisory board is a very low risk action that a business owner can take because if it doesn't work, you can easily change it anytime or shut if off. Low risk, and tremendous potential benefit.
If you want to learn more about the benefits of having an advisory board, here is an earlier blog article detailing eight benefits to consider. And if you're interested in learning how I approach setting up an advisory board, here is another earlier blog article, detailing the three phases of how to start one up.
I would say the biggest take-away I had from participating at the 2019 IFA's Emerging Franchisor Conference was it's a great opportunity and pleasure for me to present the content and share the years of multiple board experiences and outcomes that I know so well, and I'm grateful for the opportunity. The topic of boards had not been presented at this conference until this year. I think everyone in the session truly enjoyed it and appreciated it, I had several folks come to me afterwards and ask for more ideas. Shannon and I have connected since the conference and agree the feedback has been overwhelmingly positive with some saying that it was the best session they attended at the conference - a great compliment!
If you want FREE access to dropbox folder of materials we shared at the session, which includes 21 files of articles, sample templates and materials related to boards, click here for more information - and please send a message or give me a call to discuss, I'm glad to share!
Click here to learn more about the Franchise Life Cycle and receive tips on how to effectively manage each phase as a franchise owner.
If you'd like to discuss the benefits of a board of directors or an advisory board further – and what the process looks like – I can help! Complete the form below to schedule a no-obligation chat about your business, as well as how a board can help you take your growth plans to the next level.
[gravityform id="2" title="true" description="true"]