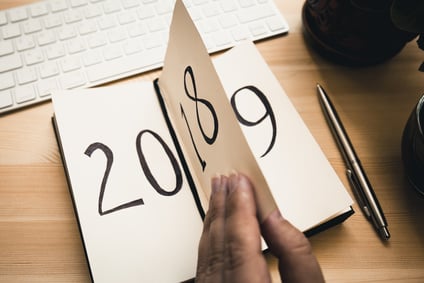 It's the beginning of a new year and many of us are ready for a fresh start.
We're making our New Year's resolutions and looking forward to everything that 2019 has to offer. This is also a great time to assess where your business is going – and whether you need to make any real and meaningful adjustments to achieve the results you're looking for.

In my work as a franchise board member and consultant, I often find myself talking to leaders who feel some pain – and know they need some help. This pain is usually easy to identify, as it comes in the form of some drama or frustration that the leader is actively dealing with.

There is a difference, however, in recognizing that a problem exists and being willing to make the changes needed to resolve it.

If you're a regular reader of my blog, you know I put a high value on advisory boards. Comprised of 4-5 trusted colleagues or industry professionals, these gatherings can be instrumental in helping to discuss your pain points, develop possible solutions and then hold you accountable as you implement change. As valuable as a board is, however, its value can only be truly realized if you're committed to seeing the changes through.

Because if you don't? Nothing will change.

Change is typically NOT easy – but it's almost always worth the effort. If you have a board of advisors – or are considering one for your company – make sure you're ready to put forward the hard work and commitment that will be required to make the changes (results) you want to see in your system and brand. If you are, you'll find that a board of advisors will be a valuable addition to your company. If not, then you shouldn't waste your time (or the time of your board members). Talk is easy and cheap - doing the work is the hard part! But that's leadership!

It's important to keep in mind that any change takes time. If you trust your board and use the board, give the process some time and I guarantee it will be worth it.

Are you ready for a board? If you want some free, no-obligation advice, I'd be happy to talk through the process with you – and help you determine if you're ready for the changes a board might bring. To set up a time to chat, please fill out the form below. Let's talk!
[gravityform id="2" title="true" description="true"]